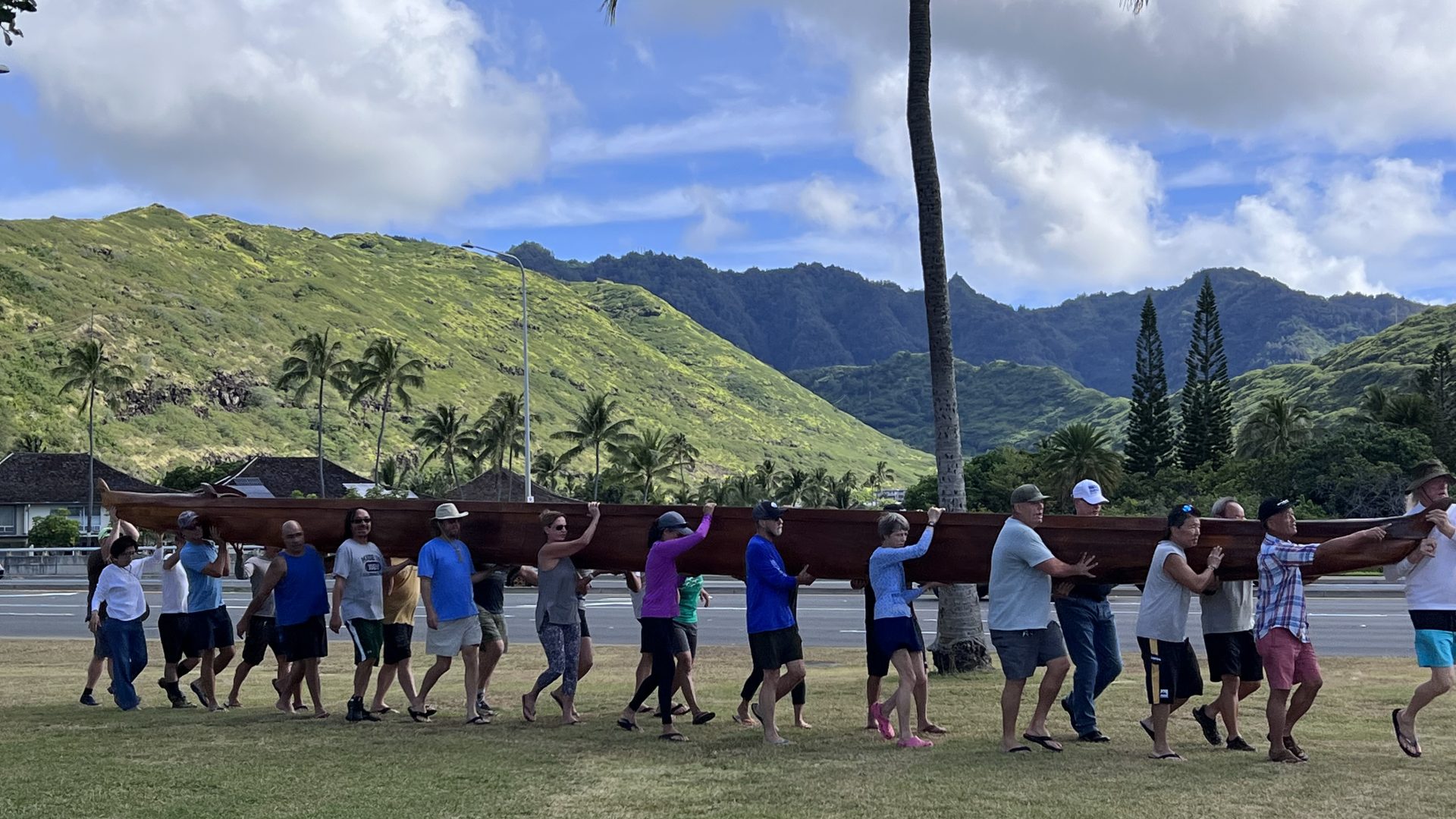 In 1980, Kamoho Aliʻi was originally shaped by Ray Bumatay from a single koa log and named, so the story goes, after a major chief on Hawaiʻi Island who was from the area where the log was harvested. Over the years, the canoe has suffered from termite damage, but we are determined to restore her back to its original glory. The Waikīkī Beach Boys are committed to staying true to the Hawaiian cultural underpinnings of the sport of outrigger paddling, and having a working koa canoe strengthens this connection.
Thank you, again, for helping us in this endeavor.
Kamoho Ali'i is on her way to Hilo, to the Koa wood shop of Alika Bumatay, son of Ray Bumatay. Alika believes on not charging for his work, specially for a canoe built by his father. We are pausing the Koa Restoration donation meter as of June 10th, 2023.
We hope you continue to support our canoe club via our many other fundraiser needs.
[ Donation Meter Paused ]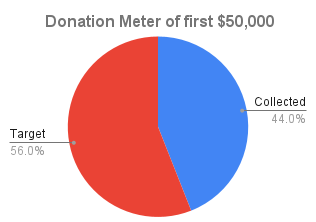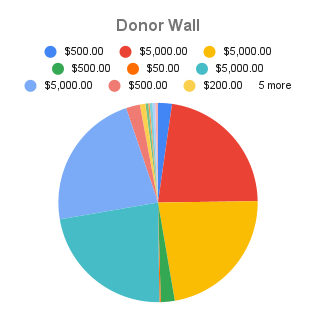 Platinum donors:
Clare Friedman
Traci Bush
Anonymous
Gold donors:
Rae Kamaka as first donor
Lisa Kopacz
Liz Fisher "Malama the old girl… the original beach bunny! Mahalo to WBBCC leadership … y'all rock."
Silver and bronze donors:
Carolyn Kuahulu "I got to paddle the first race she was in, Kona Queen Liliuokalani. We actually got a trophy for coming in 3rd in Koa division. I think there were only 3 canoes in our division 😃 Keep up the great work!"
Charles Meyer
Dale Moana Gilmartin "Honoring and celebrating our cultural roots."
Gregory Markus
Karineh Hovsepian
Sam Frentzel-Beyme
Shepherd Brown "In memory of Uncle Kimo Makua."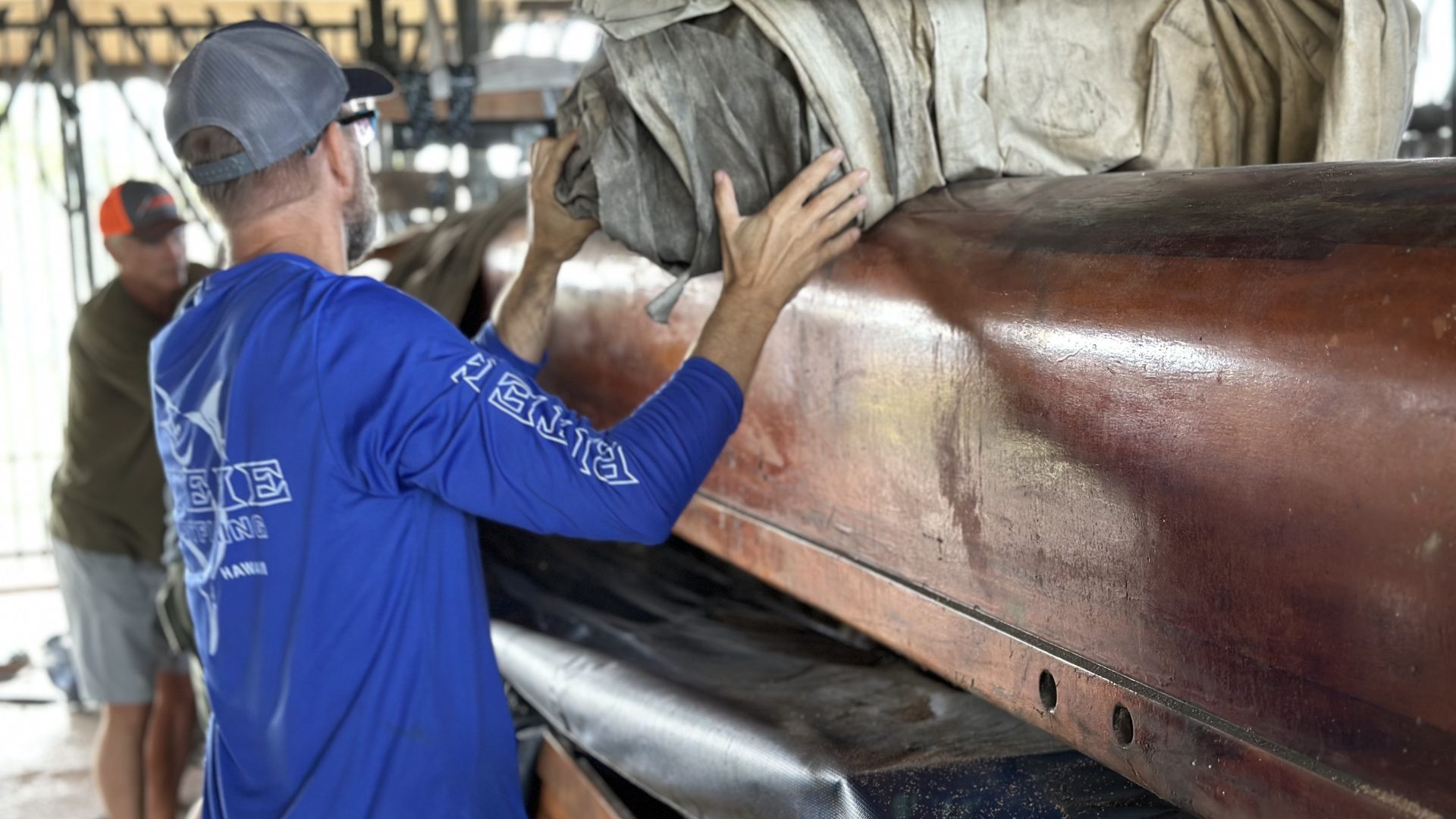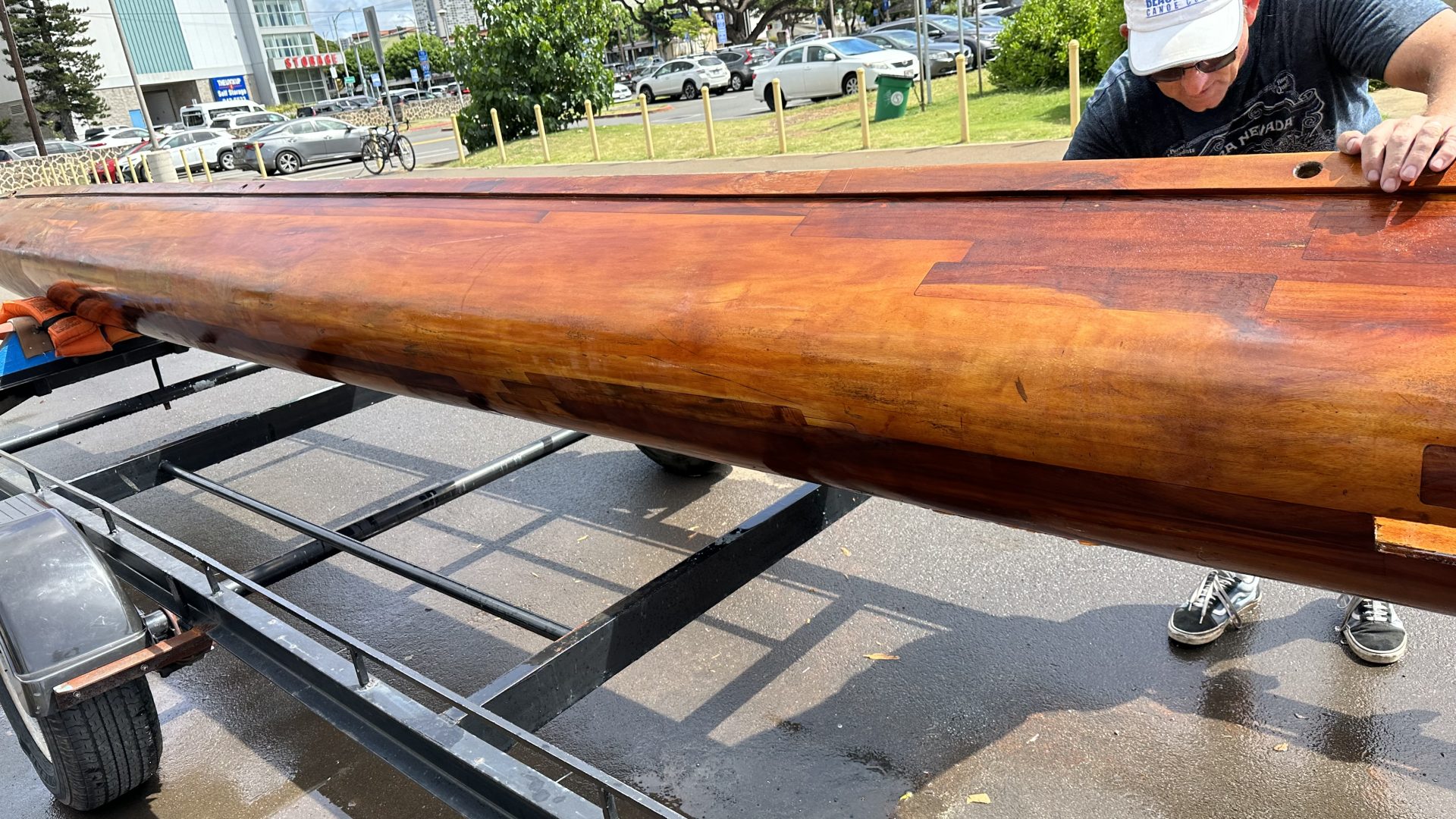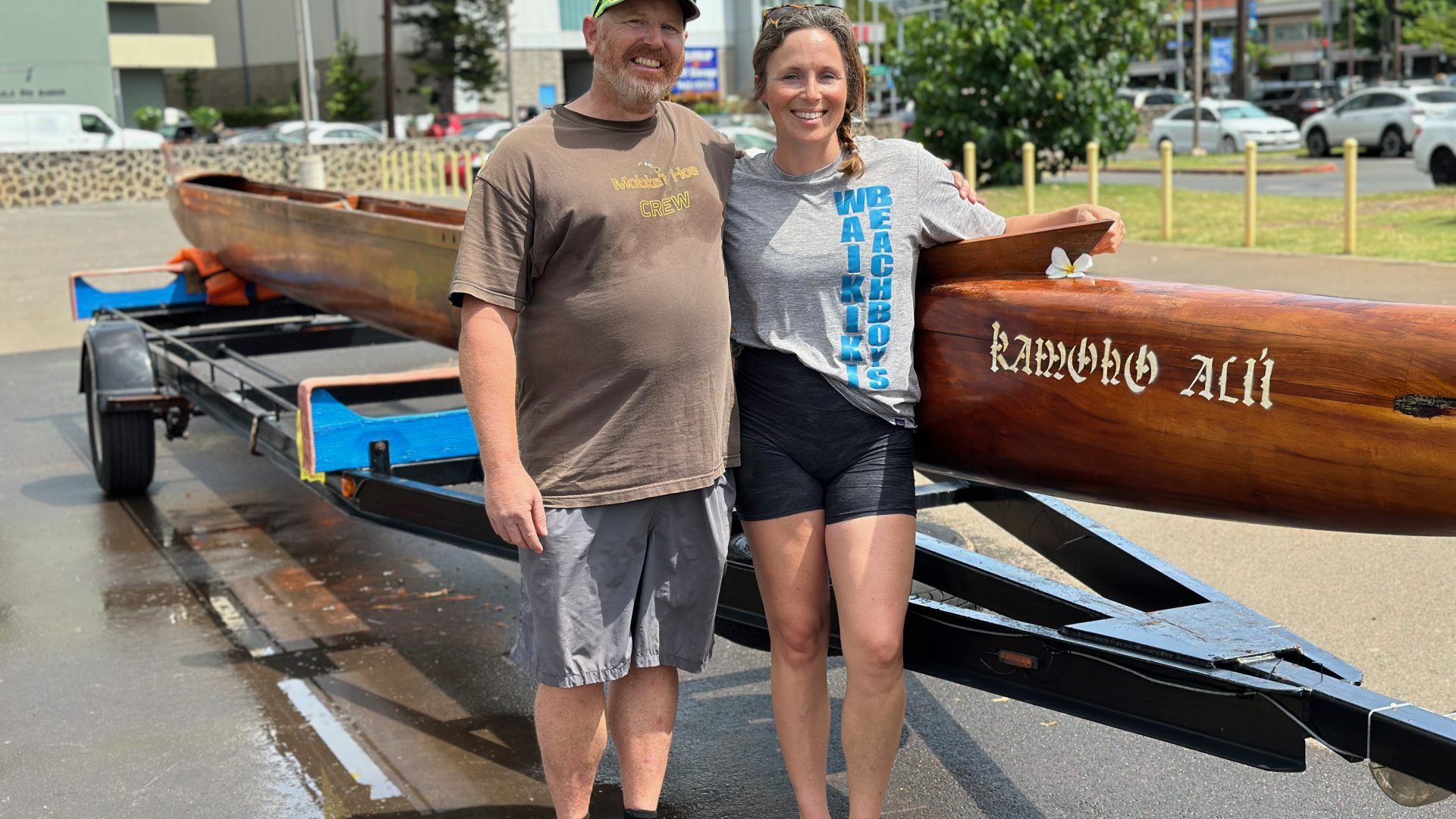 "I remember we were one of the first crews to use that canoe in Kona at the race. Ray Bumatay built that for us." (Sandra Paholski)