Welcome to Intro to Paddling, where EVERYONE CAN PADDLE!!!
Waikiki Beachboys Canoe Club is a 501(c)(3) not-for-profit organization.
Welcome to Intro to Paddling, 8:30 am to 11 ish November to March. This is a first day of Novice B introduction to paddling, meeting novice paddlers, and experienced paddlers helping new paddlers. This the perfect day to invite your family, friends, and co-workers, and share the passion. Donation is $25 for day 1, and $10 every Sunday thereafter.
We look forward to welcome paddlers of all levels. For first time paddlers, please arrive half-hour earlier. It is by RSVP and a very popular day, so please RSVP asap. We have something for everyone… consider joining one of our novice sports training programs. Come watch our races, and bring us a sandwich!!!
If you have a printer, please print and fill the waiver, and bring it with you:
We have a limited number of paddles to loan. If you loved the day, please stop by at Island Paddler and fall in love buying your own paddle: 716 Kapahulu Ave, Honolulu, HI 96816.
"Bring clothing that can get wet, fluids because it can get hot out there, goggles or swim mask for breaks between paddling. Some crews will be out there to practice technique and get a workout and some crews will be out there for recreation and fun – those are the goggle crews. Bring waterproof containers for phones, car keys, etc. We love these Sundays, and on the months of January, February, and March, we add a weekday such as Wednesday 5:00 o'clock, called Wednesday Workouts. The times might slightly change to weather and dolphin sittings. Please contact us via text: (323) 786-2208 or email: [email protected] or facebook: wbbcanoeclub. We hope to see you often.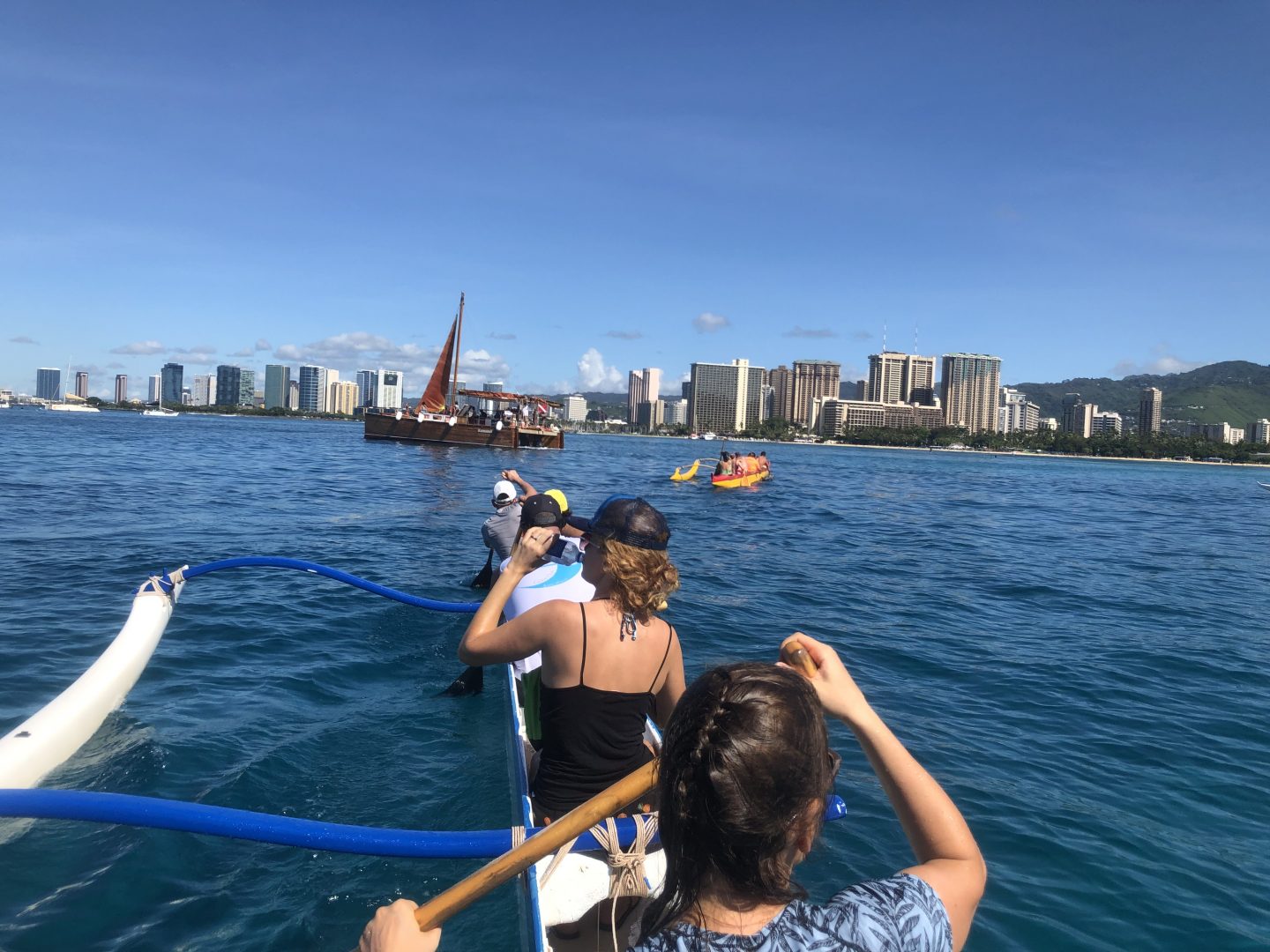 In addition to Intro to Paddling, we enjoy racing!!! Our racing season is from April to October. If you have the will, join us! We have a novice category composed of paddlers with zero years of experience. If you can't race, we welcome you as well. You can also just hang out with us as support logistics, corporate sponsors, tent pitches, food crew, car wash fundraising staff, photo and video crews. The racing season ends in October with the Molokai Hoe.