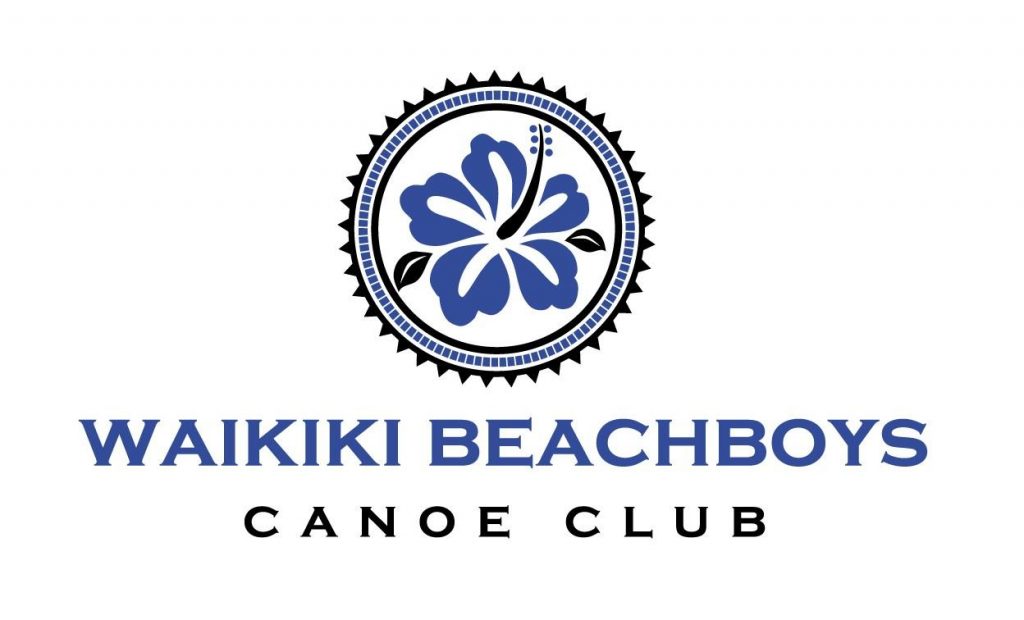 The goals of the organization are as follows:

Increase publicity for WBBCC and our special events. Increase participation in events by offering quality prizes from corporate sponsors. Raise money to provide WBBCC with quality equipment and resources to compete in water sports competitions. Increase the number of spectators at special events and races. We look forward to creating new partnerships and hope to join forces with you for the Waikiki Beach Boys season.
Text message us at (323) 786-2208 and one of our club volunteers will text you back. Daily fun photos: Instagram. Practice is Monday, Wednesday, and Friday at 5:30 pm at Ala Wai Park. We also offer social paddling to the public with a donation on Sunday mornings at 9am. Happy paddling! You can be a paddler and paddle with us, or you can be our ohana and participate at our community events and fundraisers. We meet at Ala Wai Park, corner of Kapiolani Blvd and McCully Blvd. Look for the white canoes with blue lettering. Some canoes are blue! Silly paddler's life and food photos: Twitter. Email: [email protected].
Email: [email protected]. Twitter. Facebook Page. Facebook Group
2019 Volunteers of WBBCC: Allegra -president, Eric L -vice president, Joe G -secretary and club rep, Eric I -Hui Waa rep, Joey -treasurer and social media, Todd -head coach and men's coach, Charles -assistant men's coach, Eric L and Carl -novice b coaches, Elton and Joe G -men's advisers, Hector -events and fundraising, Pete and Steve -canoe trailer, Eric L and Tom M -equipment maintenance, Hector -webmaster.